What started as a small side-hustle has quickly become an international business and labour of love for Deborah Mott who is the owner of Zakkia Homewares in Sydney.
The small business distributes globally, and Deborah works as a solitary owner, of which she says can be lonely. Thanks to The Alternative Board, she says she's not lonely any more, despite the brand growing rapidly, celebrating success.
Business background
Deborah started her homewares business as a retirement plan initially, mainly, she says because she wanted something to do. 
Little did she know, her business would go on to serve other businesses in almost five different countries and would have her products made in another two – all while managing operations from Sydney.
"We're mainly B2B so we don't own any online stores," explains Deborah. "Around 69% of our business is B2B and we rely on a bunch of retail customers in Australia and globally to sell and promote our products. We do some selling online and we promote to a database that we have which has helped us grow over the years."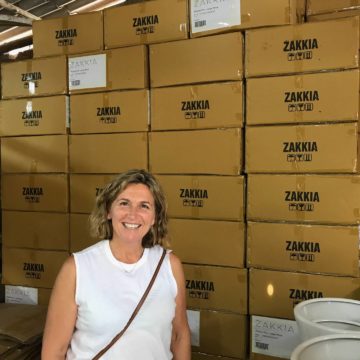 Production and clients
Zakkia has a small but dedicated team, working across international borders to create high-end homewares.  Deborah's team is based across multiple countries, as she uses family operated businesses for manufacturing. 
 "We do all of our designing in Sydney and manufacture in India and Vietnam," she explains.
"In Vietnam, we have three families who do our production, but they have different skill sets so there's no competition between them. One does our reactive glaze which is a tabletop wear, another does all our pots and raw ceramics, and the third does all the concrete work. In India, they deal with glass and brass – again, we never put them into competition with each other, so we try to be very fair with all of them."
Deborah says prior to the pandemic, she would visit the families regularly and even attended a family wedding abroad of her employees.
Challenges
of owning a small business 
"I run the whole business and I don't employ anyone at the moment, but I do outsource certain things," she says. "I've got a warehouse with over 100 people who pick, pack and ship, and I outsource the marketing as well. I do look after all day-to-day operations so, anyone who calls the business will speak to me directly, any emails and questions asked come to me directly. I'm pretty hands-on like that.
"We're considered a small business, but we do all the designing and manufacturing ourselves; so the function within our business, we do all of it. We distribute the products as well. I've got a lot of hats to wear in a small business, so we oversee all the manufacturing, we've got to pick samples, unloading, picking, packing, stock control, and shipping globally as well – it's a big operation. The challenges mainly are juggling all of that. Luckily, we've generated really good relationships with people, so that makes life easier," Deborah adds. 
Though Zakkia survived the pandemic, it was not without its impact on the business. 
"We've seen both ups and downs, when it first happened," she shares. "I went into a bit of an emergency mode. I had one girl who was working for me at the time and as the pandemic panned out, I didn't know if I could run the business and run her needs as well, so I eventually had to let go of her. As it turned out, our business did well, everyone was in lockdown and people turned to homeware. In hindsight, it really gave me the opportunity to be hands-on in the business then and see all these little gaps. I shifted a lot of things to automation, which helped me focus on other areas." 
Throughout this time, she says using The Alternative Board to sound out strategy helped her cope with the large changes.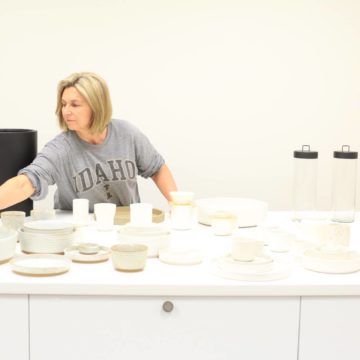 Plans for the future
While for now, Deborah says she loves what she does, she's also looking to the future.
"We've got plans for expansion in the UK and a warehouse there would be a fabulous market – we'd gotten the project half-done but covid hit and we went in a bit of a spin. I've got another product that we're doing in Peru, which are some hand-knitted products. It's really exciting. I went to school in Peru so it's nice to give those guys something as well," she says.
Deborah joined The Alternative Board, considering the future of her business.  "I'm always in two minds about the future. I took on this venture as something to do in my retirement and I love the business but sometimes there's a part of me that says, 'When will you retire Deborah?' And so, I've always got my ear to the ground for someone who wants to buy it or have an exit strategy," she confesses. Deborah works with The Alternative Board to implement systems and structures so that when she is ready to sell the business, it's functional, operational and able to flourish without her input. 
But for now, she's happy working with families to manufacture high-end homewares, doing what she loves.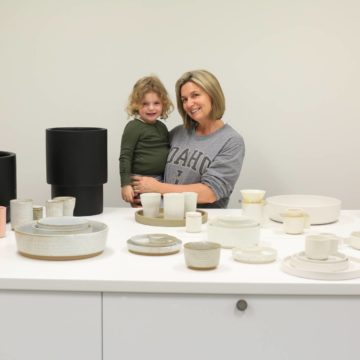 You can see Deborah's wares on zakkia.com.au. 
Contact Board form
Contact Us
"*" indicates required fields