Look Forward and Like
What You See.
19 Reasons You Need a Business Owner Advisory Board
Strength and Confidence Come from Taking Action

In the best of times having a quality sounding board of peers is vitally important. During times of economic uncertainty, having access to fresh perspectives, expertise and support when you're facing big decisions is not a luxury — it's a necessity.

As a business owner or leader, it's essential to be healthy to weather a downturn. TAB Members share expertise and challenge each other to think critically. That helps you take the right actions, right now.

Being prepared is not only a competitive advantage — it gives you peace of mind. As part of TAB, you'll address critical business decisions that will make your business as healthy as it can be, no matter what the outside world throws your way. It's a small investment with BIG results.
WHAT TAB MEMBERSHIP INCLUDES
MEMBER SUCCESS
We, brothers Paul and Michael had some crazy idea to go into business together nearly 11 years ago. We recognised that we needed some vision, some perspective and some assistance in managing our business for now and into the future. It has been refreshing, eye opening and confronting at times to work with the TAB group in general. Years of past experiences, knowledge, ideas, mistakes and emerging information about the world of tomorrow meet in one place once a month in the form of TAB.
Our meetings, to date, with TAB have assisted us in taking a good look at our structure and our future and has helped with clarity of mind and confidence in decision making for the future.
Michael & Paul Sciberras, Sci-Blue Integrated Services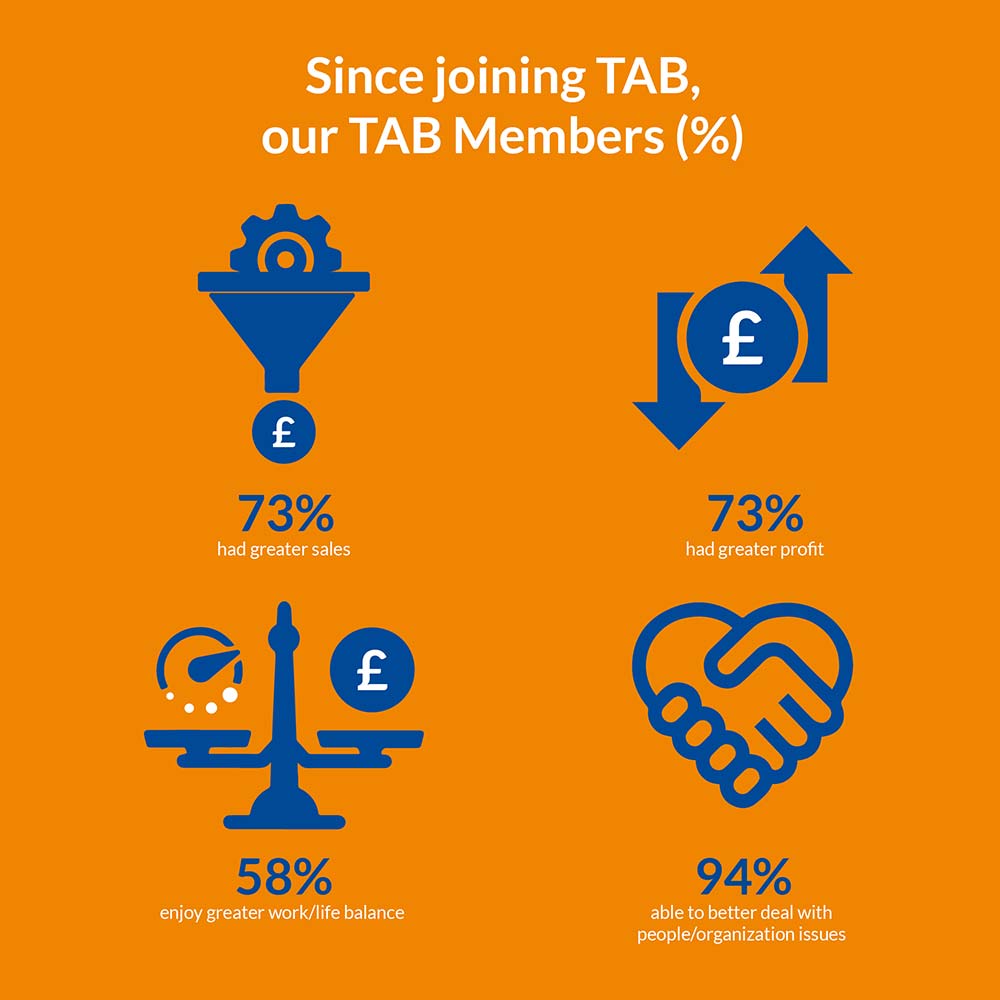 There's one date in my diary that I refuse to miss and that's my monthly TAB board meeting. It's my chance to meet with like-minded business owners whose opinion I really value and respect – when I can get out of the office for a few hours and know I'll get invaluable insights from people, who've tackled the same kind of issues. They're prepared to step into my shoes and often suggest a path I hadn't even thought of.
– Source TBC
Sharing experience, knowledge, hopes, ambitions and fears with a board of peers is enormously beneficial to my business and to me as an individual. Consultants can only go so far – nothing beats the real life lessons that a peer group of this stature can give. Give me real experience over books and gurus any day!
– Ian Thompson, Thompson Brand Partners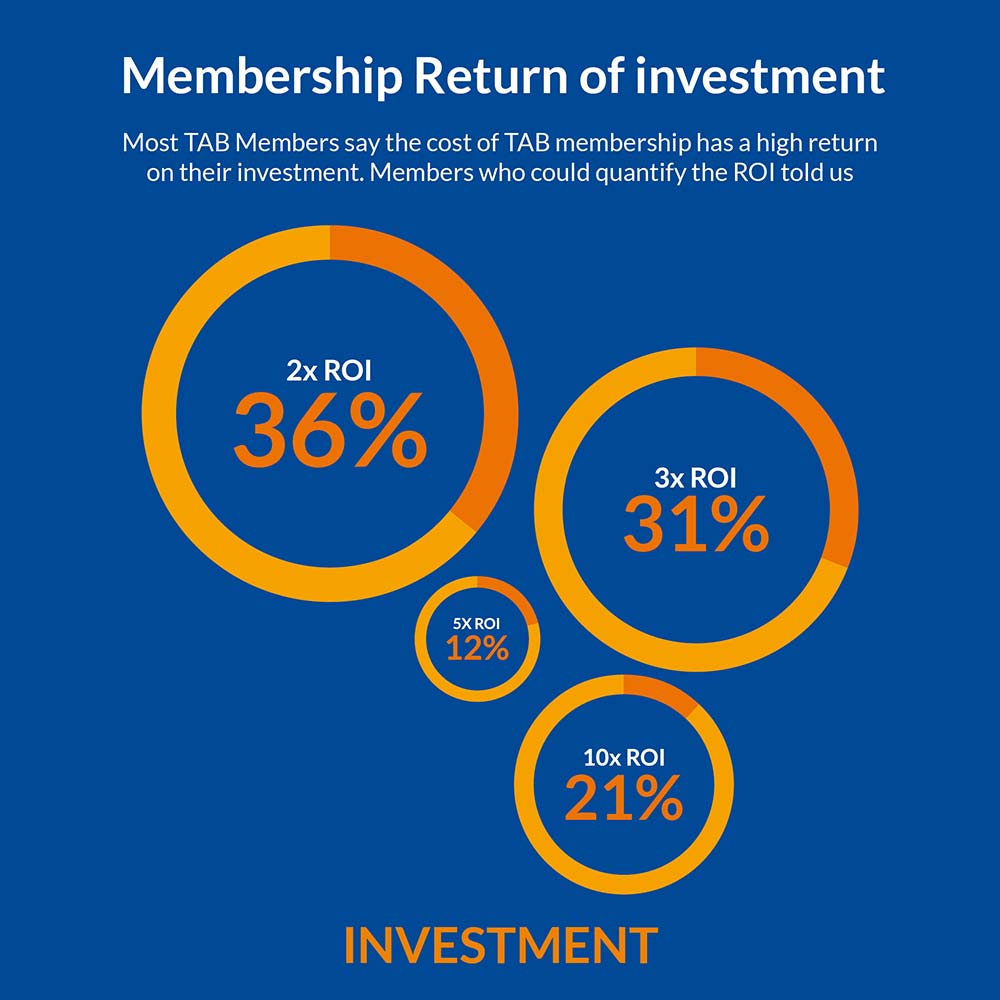 FIND OUT MORE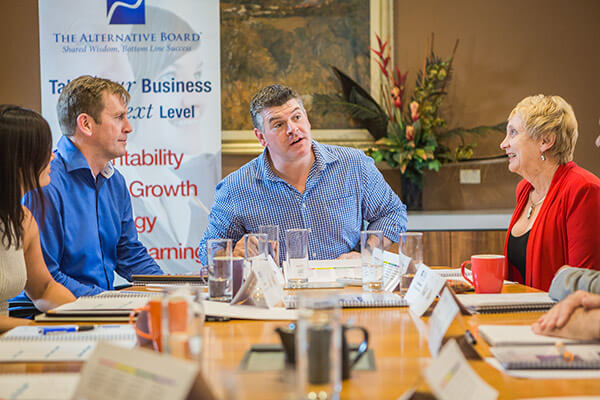 FIND YOUR LOCAL BOARD
We have Boards operating Australia wide. Our point of difference is that our Boards operate in your local area. Click on the link below to find your local Board and see how a Board can add value to your business.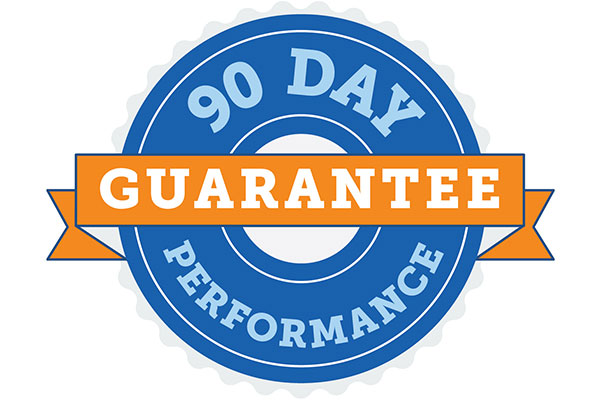 PERFORMANCE GUARANTEE
We offer a 90 day risk free guarantee. If after 90 days you have not received value, after attending three board meetings and three strategy sessions, we will refund your investment in full.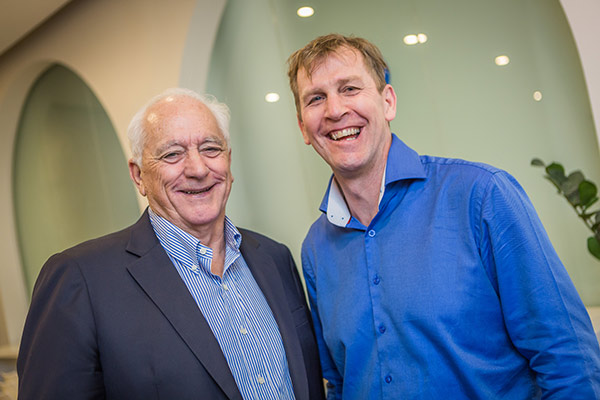 HOW CAN WE HELP YOU?
Contact us to arrange an initial chat on how we can help you and your business.