Is TAB for you?
The Alternative Board allows business owners a platform to share ideas and collaborate with like-minded business owners and trusted advisors in their local business community. You can be like thousands of TAB members who have:
Increased sales and grown profit

Enjoyed the benefits of their hard work and business ownership

Enjoyed greater sense of achievement and work/life balance

Created a culture that empowers their organisation to drive their personal vision

Adapted their business to be less dependant on them

Develop a strategic plan that it is as manageable as it is dynamic

Recruited those great employees that can truly impact a business
A TAB membership offers the opportunities to work on your business strategically, discover new opportunities, take back control and fulfil your company vision. Ranked the world's best coaching and advisory franchise and will provide you with the opportunity to work with business people who have your best interests at heart.
However, TAB is not for everyone, and everyone's not for TAB. Our member selection process is quite thorough to ensure that a TAB membership will add value to all of our members businesses. If you are looking to improve your organisation's performance, achieve a better work-life balance and accept you don't have all the answers, why not find out what TAB could do for you?
The Business Owner Advisory Board
You've heard of a 'think-tank', but here at The Alternative Board, we're a 'do-tank'.
The Alternative Board allows you to meet with the same fellow business owners each month, a group of peer advisors from non competing business that take the time to really understand you and your business. Addressing issues and opportunities at the board table each month, will allow you to gain candid advice from your facilitator and peer advisory Board to aid in the overall success of your business.
Your TAB Board is a safe, confidential environment to develop practical, solutions based advice:
Ideas and suggestions flow freely from non competing business owners.

No theories-just practical, real-world solutions and hands-on experience.

75% of all business challenges are similar, regardless of industry.

TAB members have no vested interest in your business so you will receive unbiased, objective advice.
FIND YOUR LOCAL BOARD
TAB Business Coaching Sessions
Monthly one-to-one strategy sessions with your local TAB Business Owner Advisory Board facilitator provides you with your very own business mentor on speed dial.  Dig deeper into your business outside of your monthly Board meetings, with your trusted advisor. Each session delivers an opportunity to find ways to implement your business goals.
These sessions will provide a real opportunity to keep you focused, accountable and on track to achieve your goals. When you remain focused on what is important, it will make a difference to you and your business, and in turn, you will be less likely to get drawn into tasks that eat away at your time.
Your facilitator/Coach is like an additional team member working with you to achieve your goals, you get the benefit of their many years of business experience at a fraction of the cost of employing someone with their experience.
We become your trusted business advisor available to you whenever you may need.
BOOK A FREE CONSULTATION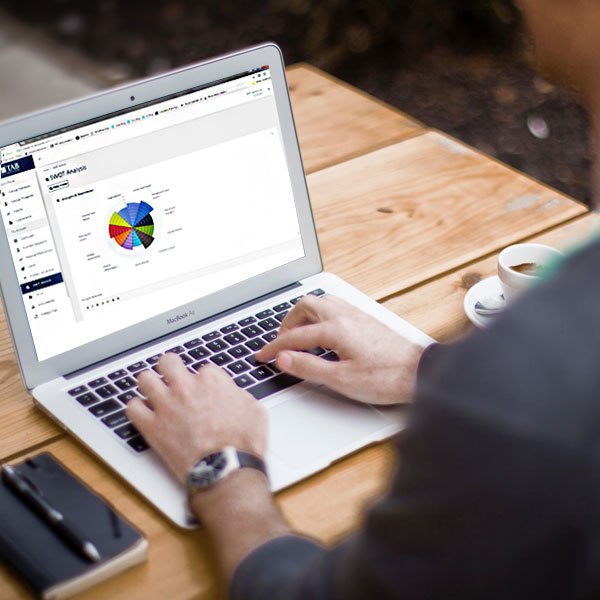 Strategic Business Management Tool
The Alternative Board has developed a strategic business planning tool that focuses on delivering a holistic approach to strategic business management. It starts by focussing on you, the business owner and identifying what is really important to you, most strategic tools focus on stratgey for big business, our proprietary tools have been developed with the Business owner in mind. The tool focuses on your vision of success, whilst also allowing you to live a rich and fulfilling life.
The Business Builder's Blueprint will help you to demystify the strategic planning process with a clear picture of how to achieve your strategic direction and vision. There's no better way to identify gaps, focus on priorities and boost the performance of your company and formulate a path to success.
This is a world Class system and is designed to give you the competitive edge and help you create a life and business that is also 'World-Class'.
READ MORE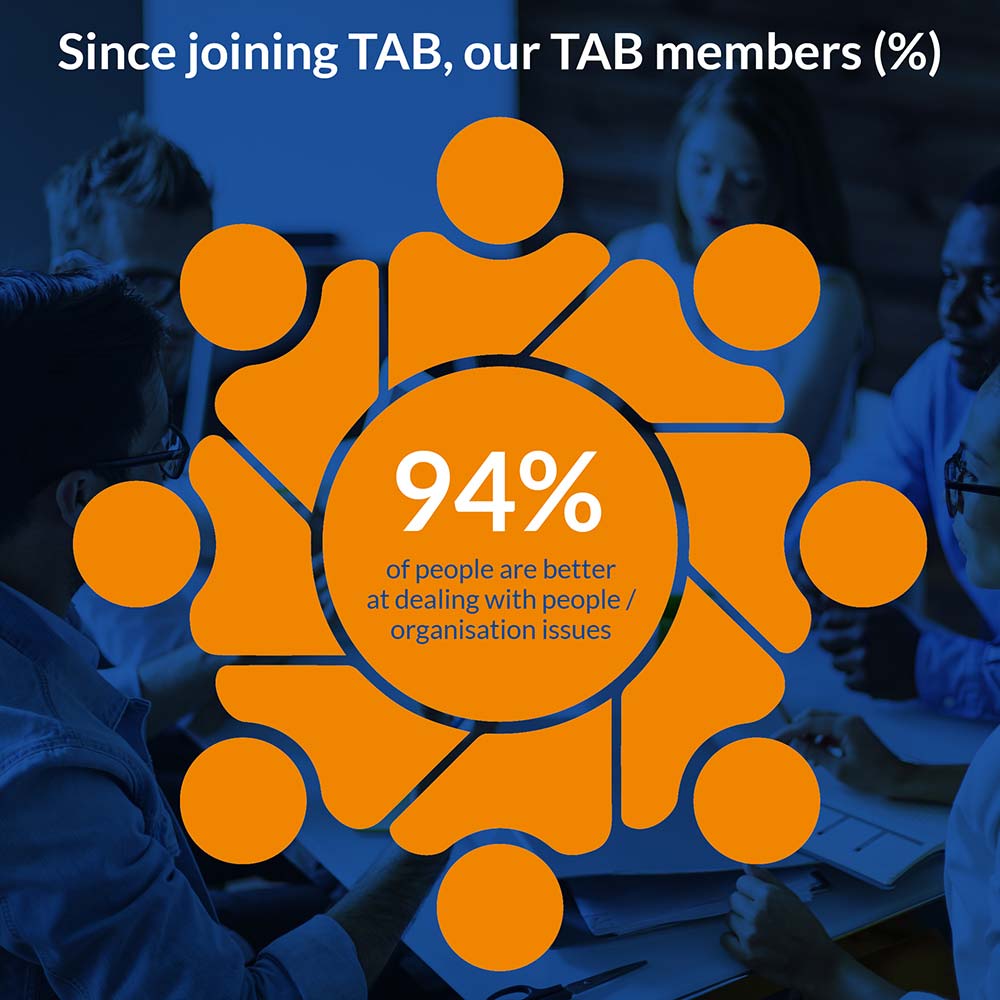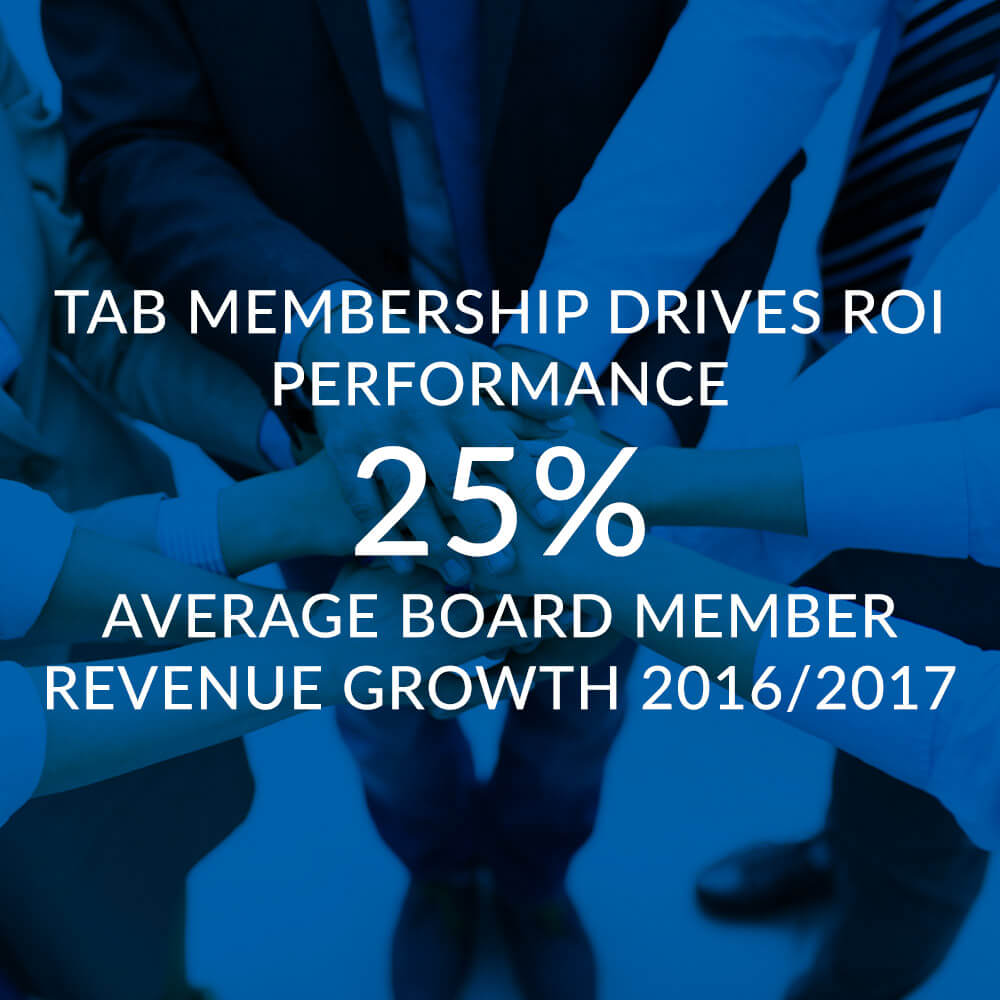 MEMBER STORIES
Rachael & Matt Atkinson, MB Automotive services
Member since 2018
Michael & Paul Sciberras, Sci-Blue Service
Member since 2013
Richard Fuller, County Battery
Member since 2013
Mark Frankland, Motor Marque
Member since 2011
Kirsty Davies-Chinnock, PPS
Member since 2011
Rachel Goddard, Intandem
Member since 2011